Maynard's Restaurant - New American Food & Drink
Approachable, locally sourced, uncomplicated, bold flavors, occasional world influences; reflecting modern tastes of our community. The restaurant menus incorporate what is seasonal and local whenever possible and will source the highest quality, wholesome, raw ingredients producing scratch made meals. Food & beverages are graciously prepared, presented and served in an environment which offers extraordinary experiences.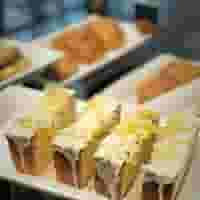 The Market
Adjacent to the lobby, restaurant & bar is a retail area called The Market. Fresh brewed coffee, espresso and kombucha are available daily as well as our delicious selection of pastries and donuts made by our in house pastry team! Grab & Go items available daily as well as hot, made to order breakfast items 8am -1pm Monday-Friday. During the local growing season, the Central Kitsap Farmer's Market is located outside the doors of our market.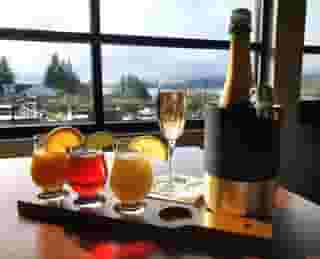 Maynard's Bar
Come relax and unwind at our beautiful cocktail bar. Enjoy the best sunset view in Kitsap county while sipping on one of our signature cocktails or one of our 20 local crafts beers or 4 local wines on tap.
Maynard's Educational Kitchen
A combination of dedicated educational/chef demo kitchen and event space. Maynard's offers various cooking classes & demos in this expanse for individual guests and groups.